Shinjuku Higashiguchi Eye Clinic is barrier free facility. If you need our help to come to our clinic, please contact us when you arrive at Shinjuku Station.
Come out from East exit of Shinjuku Station, go toward Studio ALTA. One block from there, you will see Mizuho bank and au building and our clinic is on the 9th floor in the building.
Please enter here and take an elevator on this floor to the 9th floor.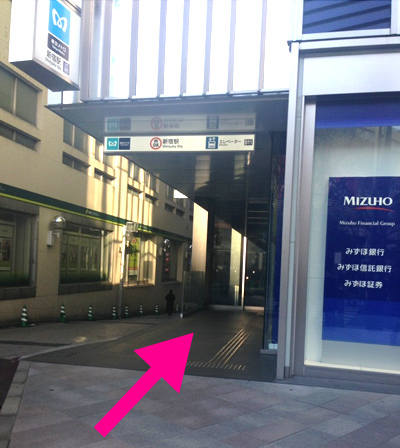 The nearest parking lot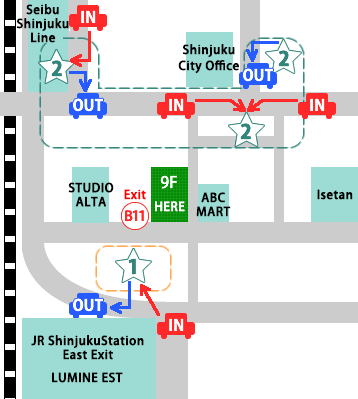 Total Spaces
150 cars
Tel
03-5379-7779
Route from parking lot
Looking the JR East Shinjuku Station with your left, please go straight from B1 floor of Lumine est to crossing over Metro Promenade. Go along Metro Promenade and go to B11 exit.
Total Spaces
385 cars
Tel
03-3356-7561
Route from parking lot
Please go to Metro Promenade from Subnade and please come out from B11 exit.